Features include:
Variety of Sensors - Door/window contacts, glass break, smoke and carbon monoxide detectors, motion sensors. All of which can be added to your system for no extra monthly fees!
Multiple Wireless Zones - Perfect for garages, shops and barns that are away from the home.
GSM Connectivity - The panel communicates over a cellular connection, making it more reliable than WiFi or phone line.
Z-Wave® Automation Capabilities - Locally and remote control security, lighting, locks, thermostats, water valves and more!
Alarm Systems
Protecting your home is a basic human instinct - you've worked hard for what you have. Why would you jeopardize that? At eyeTech, we're dedicated to providing you true security and peace of mind. When you know you're safe and secure, you can rest easily.
No Contract - Low Monthly Fee - 24/7 Monitored
Unlike the big corporate alarm companies our Honeywell alarm systems do not require you to sign a multi-year contract. We sell the system and all the equipment to you at cost and install it for free. That way the system is yours and if you don't like our service you are free to use it with another company.
For a low rate of $45/month your system will be 24/7 monitored and will alert the authorities in the event of a break in. And our systems can help you save on your home insurance!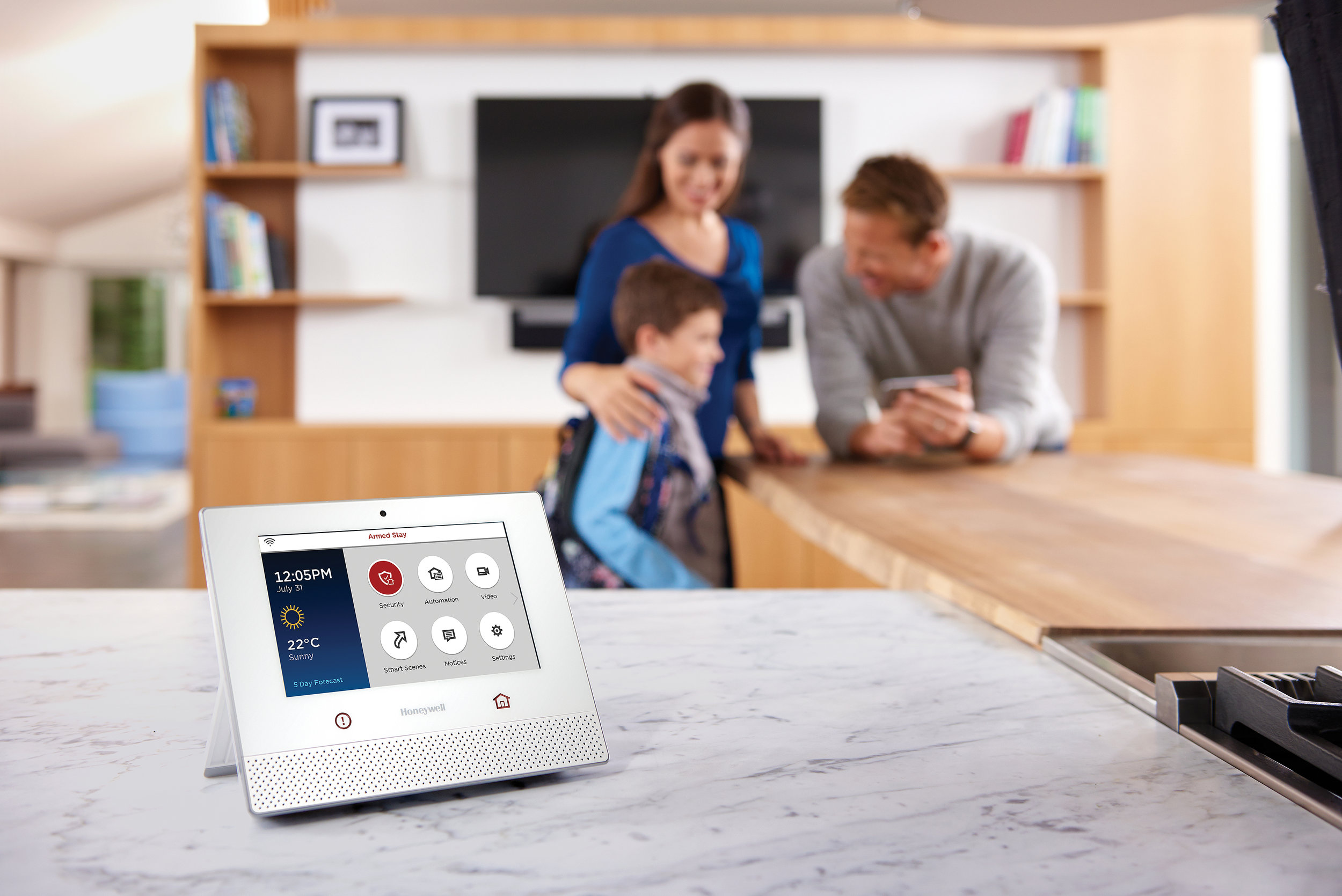 Life can be hectic, and schedules sometimes unpredictable. That's why Honeywell designed the Lyric family to seamlessly fit in with the way real people live.
The Lyric family offers heating control, water leak detection and security. All of which can be controlled remotely using the Lyric app. The app uses geofencing technology to know when you're home or away, so you can control your Lyric devices from anywhere using your smartphone or tablet, ensuring your home is just how you like it. Always.